Record News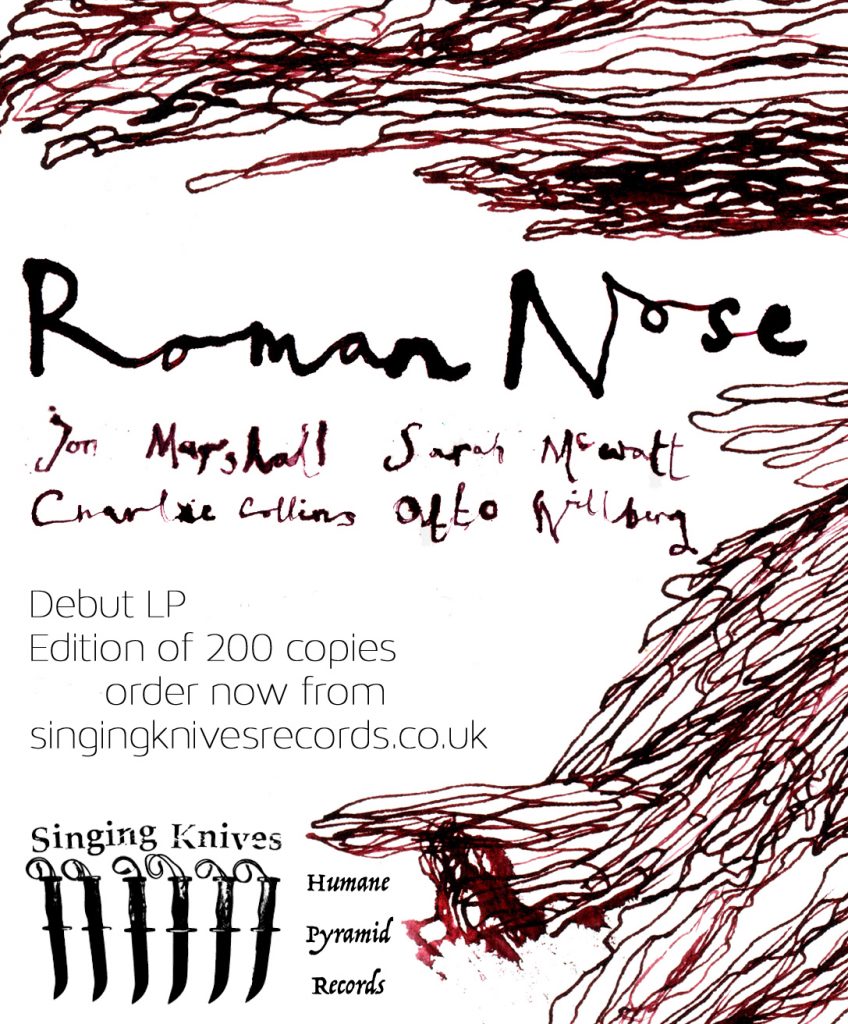 Our latest release is an lp by Roman Nose 
(jointly released with the Humane Pyramid label, comes with digital download).
Our previous releases were a Secluded Bronte tape (Dec 2017), a Jon Collin cd (July 2017), and a risograph booklet of performance notes with download code by Katz Mulk (July 2017) .
Before that we released cds by Papal Bull and Maya Dunietz & Tom White, and tapes by Usurper, Fritz Welch and Bridget Hayden.
We helped make another tv series in the not too distant past (Feb 2016):
http://vimeo.com/ps2n/videos
And, the following releases are still available:
SK016 Dylan Nyoukis – Carrion Hut LP
SK014 Pekko Käppi – Vuonna '86 LP
plus…
Rotten Tables, Golden Meat – "My Nose Is Broken" CASS (total vermin)
Some Singing Knives releases and the music of related projects
are available for download here:
http://singingknivesrecords.bandcamp.com
Please email if you've any questions, requests or proposals.
Thanks.
Singing Knives